all STORIES
The Top 3 Agriculture Technology Innovations of 2015
From a shared online platform for agricultural innovation to new hi-tech forms of lighting to a new type of greenhouse, these 2015 innovations altered the course of agricultural technology forever. Do you know about them?
1. Sundrop Farms is currently the only company in the world
with technology and intelligence to develop greenhouses in locations not suitable for farming.

These locations typically have no access to arable land,
fresh water, or grid energy.

How?
The agricultural sector experienced rapid innovation in 2015, do you know about the best innovations of them all?
Sundrop Farms is a pioneer in the sustainable greenhouse space
Sundrop Farms uses sunlight to harvest energy for desalination of local sea water supplies. This process fuels heat, cooling and power to farmers.

With rewards of conserving freshwater and fossil fuels, this innovation has limitless potential.

2. Farming is largely a rural activity, however, a new method called urban farming is challenging that idea.

Why?

Recent studies suggest 40% of all food produced remains uneaten due to being spoiled. Urban farming allows produce to have greater shelf life, and is grown locally.

Recent innovations in urban farming uses advanced LED lighting, similar to the 2014 Nobel Prize in Physics, enabling new farming opportunities in indoor.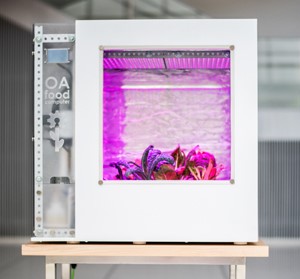 Food Computers (FCs) are digitized food-growing systems
Using this advancement, Caleb Harper of MIT has further developed urban farming to a digitized food growing system called Food Computer (FC).

Harper suggests, "creates a controlled environment using robotic control systems and actuated climate, energy, and plant sensing mechanisms.

Not unlike climate-controlled data centers optimized for rows of servers, FCs are designed to optimize agricultural production by monitoring and actuating a desired climate inside of a growing chamber."


3. One major issue amongst rural farming communities is agricultural innovation.

Digital Green is an international organization that uses a digital platform to share knowledge on improved practices in agriculture.

Digital Green has done this by servicing rural communities across South Asia and the Sub-Sahara while reaching over 660,656 people in 7,645 villages with 3,782 videos.

This not-for-profit's method of improved agriculture has found to be 10 times more cost-effective than previous methods. With improved methods, farming lands have seen vast increase in crop yield.
Graph: High values of total adoptions and views


Like the article? Don't Forget to Share Below!