all STORIES
3 Interesting Consumer Products for reducing foodwaste
Have you heard of these three new waste reducing products?
1. EnerGaia Spirulina (Bangkok, Thailand)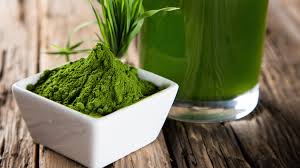 Super-powder neutraceutical Spirulina is edible algae with a growing niche demand Source: SuperFoodify
What: Spirulina is an algae and neutraceutical that has yet to reach mainstream popularity.

Yet it has many extremely appealing characteristics:

it grows extremely quickly (can be grown in less than half of the time of traditional produce), has one of the most impressive nutritional profiles of any food or additive in existence, and, if you need more convincing, is surprisingly tasteless and easily added to other foods.

The algae additionally is a sequesters large amounts of atmospheric carbon dioxide during growth, benefiting the environment.
Why: The catch with Spirulina is that thus far it has been extremely expensive to grow. The two most common methods are currently a) naturally harvesting Spirulina in lake and swamp areas, b) growing the Spriluina in artificial concrete ponds which incur heavy expense costs.

Saumil Shah and the team at EnerGaia have pioneered a new 3rd option for growing and harvesting EnerGaia on urban rooftops at a manageable price. The product vision, according to Shah, is a system where Spirulina can be generated within city centers, distributed, and finally sold to feed exploding populations across the globe in the coming decades.

EnerGaia has released multiple Kickstarter campaigns, check out one of their videos below.
Spirulina has an exceptional nutritional profile, but is expensive to create currently Source: Kickstarter
View Full Story
2. Food Minder (Reading, UK)
Foodminder is placed in fridge units with food and provides color coded reminders of expiration. Source: FoodMinder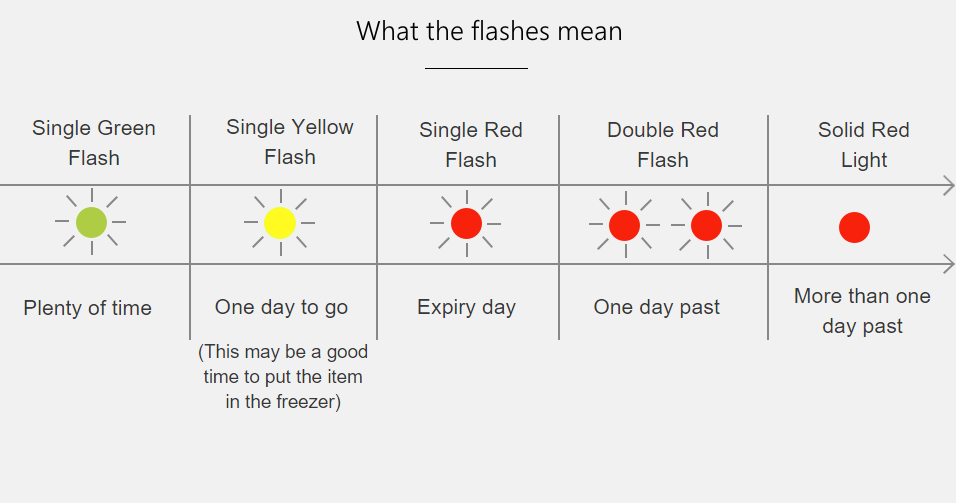 Color codes designate the amount of time until expiration for food Source: FoodMinder
‍What: A small electronic device developed to remind consumers when their perishable food is expiring, Food Minder emits color coded alerts when groeceries are near expiration. According to their website, a green light indicates significant shelf life remaining, then alerts become more dramatic when one day of shelf life remains.

The shelf life amount is determined by the consumer based off of expiration labeling then set by pressing a button on the device .
Why: Much of waste occurs at the consumer level. Although this is not entirely the consumer's fault (most of shelf life is depleted in the supply chain), awareness of expiration can be difficult to keep track of.

Food Minder provides an instant colorful reminder for consumers who may not have the time to constantly check expiration dates for all of the items in their fridge.
View Full Story
3. Critter Bitters (Brooklyn, NY)
Critter Bitters offers insect based cocktail bitters. Source: Kickstarter
Critter Bitters come in four flavors, vanilla, almond, cocoa, and pure cricket Source:: Kickstarter

What: Originally a side project for graduate students Lucy Knops and Julia Plevin, Critter Bitters offers cocktail bitters based from toasted crickets. The product allows cocktail enthusiasts who may be averse to eating insects the opportunity to consume less directly via their cocktails.
Why: The act of eating insects, Entomophagy, is more widely practiced in areas of the world such as Asia, but is still lacking significant traction and acceptance in the Western World, despite the high nutritional content of insects. Perhaps Critter Bitters will allow more widespread adoption of Entomophagy in the United States, stay tuned!
View Full Story
Stay tuned for our next article tomorrow!

Follow Hazel Technologies LLC on Twitter Here

Follow HazelBlog, the official AgroScience Blog of Hazel Technologies LLC Here